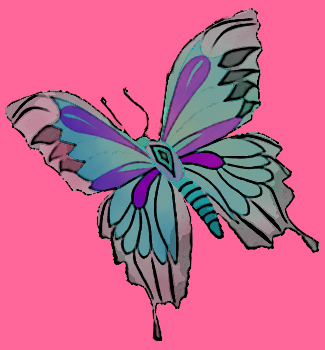 "Just when the caterpillar thought its life
was over, it turned into a butterfly!"
- Author Unknown -


ANIMAL COMMUNICATION MENU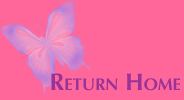 ANIMAL COMMUNICATION > RESUME
CYNTHIA FELLOWES
ANIMAL COMMUNICATOR


TELEVISION APPEARANCES
GOOD DAY NEW YORK (for Doctor Doolittle 2)
WB11 Morning News (for Dog.com)
ABC-Australia - Foreign Correspondent - Postcards Segment
CAN YOU TELL? - Oxygen Network - Game Show
RADIO INTERVIEWS
Paul Coyte's radio show on Capital Radio in the United Kingdom
Paul Coyte's former BBC radio show London Live in London, England
The Gareth Cliff talk radio show (Radio 702) in Johannesberg, South Africa
The 'Home Show' with Stephanie Ross (KWIX AM 1230) in Moberly, MO
The Morning Show with Tim Murphy (WYVN) in Holland, Michigan
The Joe & The Poor Boy Show (WKQZ - Z-93) in Saginaw, Michigan
The Morning Show with Rick, Scott and Stephanie (WGRD-FM) in Grand Rapids, Michigan
The Ted Roop Morning Show (CKUE-FM - the Rock 94.3) outside Detroit, Michigan
The Alan Klein Morning Show (WKBK - 1220 AM) in Keane, New Hampshire
The Mancow Morning Show (WKQX - Q101) in Chicago, Illinois
Howey & Lisa Show (KXPX - The Peak) in Denver, Colorado
Doug Ray's show - (KFSO) in Fresno, California
NEWSPAPER/MAGAZINE INTERVIEWS/FEATURES
Newsday
The New York Daily News
The National Examiner
NEWS ORGANIZATION INTERVIEWS
Wireless Flash News
Splash News
WEBSITE COLUMNS/INTERVIEWS
ivillage.com (Pets section/Contributing Expert/She Gets Into Pet's Heads)
CHAT ROOM FEATURES
PROMOS
Dog.com (robotic dog with multiple personalities) - FAO Schwarz & GOOD DAY NEW YORK
DOCTOR DOOLITTLE 2 - Doctor Doolittle 2 Pet Fair & WB11 Morning News
DEMONSTRATIONS/FAIRS
Carnivale of the Dogs sponsored by Commerce Bank and Biscuits & Bath - New York City - 2005
Carnivale of the Dogs sponsored by Commerce Bank - Philadelphia - 2005 & 2006
Carnivale of the Dogs sponsored by Commerce Bank - Mamaroneck, New York - 2006
Carnivale of the Dogs sponsored by Commerce Bank - Westport, Connecticut - 2006
2nd Annual Paws for a Cause event at the Long Island Dog Festival at Christopher Morley Park in Roslyn, Long Island
Biscuits & Bath Doggy Village (included a raffle for free sessions). [She was their Animal Communicator of the Month for June of 2001.]
PANELS
Animal Communication panel as a fund-raiser for Angel's Gate Animal Hospice & Rehabilitation Center (www.angelsgate.org).
FUNDRAISING EVENTS
Readings of animals, living and deceased via photographs, took place at the Doubles Club in the Sherry Netherland Hotel, New York City for Tails & Tiaras, a dog-themed party for the Animal Medical Center's Cancer Benefit and at the Charisma Ballroom in Flushing, Queens, New York for Loving Touch, Inc., an animal rescue organization (http://www.bemikitties.com/lti)
A performance with the Pet-Rox at Floral's (Friends and Lovers of Area Riverside Life) 7th Annual Halloween Extravaganza at the 79th Street Boat Basin which raised money to create a dog run in Riverside Park. (Pet-Rox is a rock band comprised of people in the pet industry who perform at animal-related fund-raisers.)
TEACHING
She taught an Introductory class on How to Communicate with Animals at The Learning Annex in New York City and at the Seminar Center in New York City. She also taught a similar class at the Gray Fox Animal Hospital in Cherry Hill, New Jersey (for the owner/veterinarian and her technical assistants).