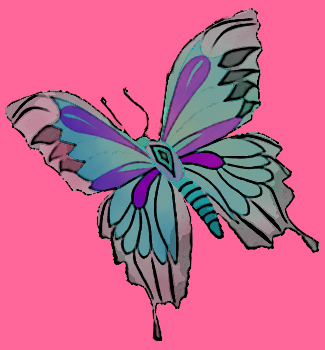 "Just when the caterpillar thought its life
was over, it turned into a butterfly!"
- Author Unknown -


ANIMAL COMMUNICATION MENU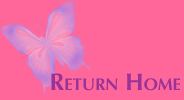 ANIMAL COMMUNICATION > BIOGRAPHY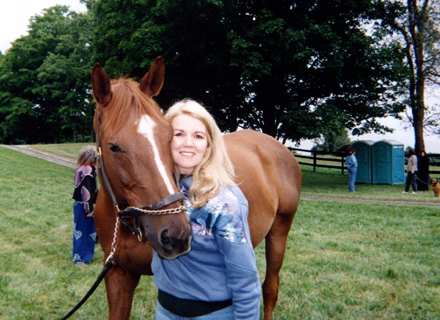 Lovely bonding!!! Love at first sight!!!
First day of Beginner Training - Animal Communication class with Penelope Smith at a horse ranch in Upstate New York.
(Omega Institute sponsored the class.)
Fall 1996
Cynthia Fellowes trained with Penelope Smith, one of the pioneers of the Animal Communication business, to become an Animal Communicator and has been in private practice for the past nine years.

Her specialties include behavioral and emotional problems and contact with pets who have passed away, although many clients are just curious to find out what their animals are thinking. Since she can work from photographs, she has clients from all around the United States and veterinary clinics refer clients to her on a regular basis.

She is available for private readings, parties, fundraisers, promotional and corporate events, as well as television and radio shows. She has a monthly column at Pawspot.com. She has been interviewed for the New York Daily News, Newsday, Wireless Flash News, Splash News, the National Examiner. She is mentioned in iVillage.com's Pet Section where she is listed as a Contributing Expert, and where a copy of her interview can be read and was featured in an iVillage.com chat which focused on her Animal Communication business.

She was seen on Good Day New York, Fox-TV promoting Doctor Doolittle II and on the WB11 Morning News as a promotion for Dog.com. She was featured in the 'Postcards' segment of the ABC-Australia television show Foreign Correspondent, in their piece on New Yorkers and their dogs. She was a guest on the Oxygen Network's game show Can You Tell? in which the panelists attempted to guess what she did for a living.

She has been on many radio shows including Paul Coyte's radio show for Capital Radio in the U.K. (where she recently was asked to communicate with the whale who was lost in the Thames River); Paul Coyte's former BBC radio show London Live in London, England; the Gareth Cliff talk radio show (Radio 702) in Johannesberg, South Africa; the Home Show with Stephanie Ross (KWIX AM 1230) in Moberly, Missouri; the Morning Show with Tim Murphy (WYVN) in Holland, Michigan; the Morning Show with Rick, Scott and Stephanie (WGRD-FM) in Grand Rapids, Michigan; the Ted Roop Morning Show (CKUE-FM - the Rock 94.3) outside Detroit, Michigan; the Alan Klein Morning Show (WKBK - 1220 AM) in Keane, New Hampshire; The Mancow Morning Show (WKQX - Q101) in Chicago, Illinois; Howey & Lisa Show (KXPX - The Peak) in Denver, Colorado; Doug Ray's show on KFSO in Fresno, California and the Joe and the PoorBoy Show (WKWZ - Z93) in Saginaw, Michigan.

She has been the "Paw Reader" for Commerce Bank's various Carnivale of the Dogs in 2005 and 2006, located in Philadelphia, New York City, Mamaroneck, New York and Westport, Connecticut. One of these events was co-sponsored by Biscuits & Bath's Doggy Salon in New York City. She appeared as the pet psychic for the Animal Medical Center's Cancer Benefit at Sherry Netherland's Doubles Club (booked through Celestial Events). She did readings at a Pet Fair as a promotional event for DOCTOR DOOLITTLE II and Biscuits & Bath. She did a promotional event for Dog.com, the new robotic dog with 16 multiple personalities – at FAO Schwarz, where she gave mini-readings of dogs. She is listed on the Event Producers LLC's website as one of their talent (www.epllc.org).

She participated in a fundraiser for Loving Touch, Inc., an animal rescue organization, at the Charisma Ballroom in Flushing, Queens, New York, where she did readings of animals, living and deceased, via photographs. She did a demonstration at the 2nd Annual Paws for a Cause event at the Long Island Dog Festival at Christopher Morley Park in Roslyn, Long Island. She appeared on a panel of Animal Communicators at a fundraiser for Angel's Gate Animal Hospice & Rehabilitation Center. She was the Animal Communicator of the Month for June 2001 at Biscuits & Bath Doggy Village at 227 East Forty Fourth Street in New York City (between 2nd & 3rd Avenues).

She taught an Introductory class on How to Communicate with Animals at The Learning Annex and the Seminar Center in New York City. She also taught a similar class at the Gray Fox Animal Hospital in Cherry Hill, New Jersey (for the owner/veterinarian and her technical assistants). She is available as a teacher for individuals and/or groups.